This May we are going to be
Bringing Spring

! We are super excited about all of the great projects that we have going on at our homes whether it's cute planters, putting in a garden, or just taking something outdoors and giving it a little some-some extra. Can anyone say

outdoor mod podge

? Woo-hoo! We got started with the front of my house this weekend. My hubby got excited and started pulling all of the crap out before I could get a good before shot, but here is a little of the work in progress :D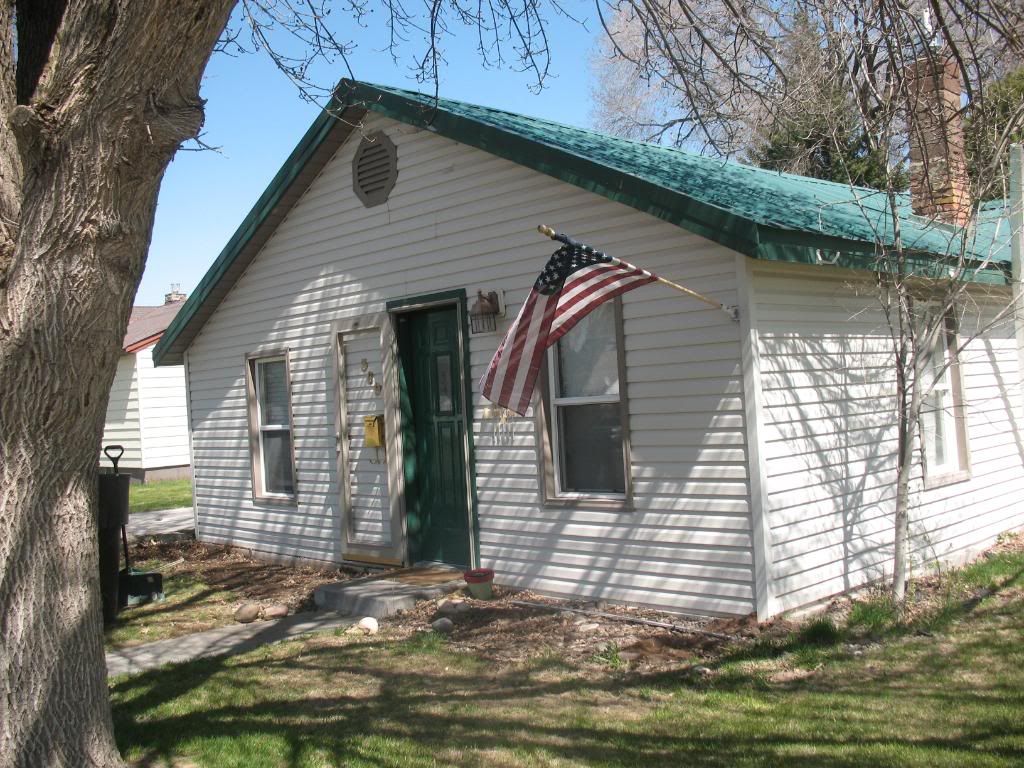 \
I'll admit, my hubs did a lot (and by a lot, I mean pretty much all) of the
dirty
work. I'm not a sweating, dirt type of
girl
, never have been. But the
pretty
that is going to come through here is going to be all me. Except for the dirty parts, as stated above.
Isn't he cute? All hard working and stuff. So, what are you doing to
Bring Spring
? What cute craft have you come up with to help keep that
sunshine
coming? If you don't have a yard, show us how you are bringing spring into your homes! We would love for you to share your projects with us and we'll feature our favorites with all of our readers out in bloggerville. Feel free to email them to scrapsnstrings (at) hotmail (dot)com. Or link them up if you've got them already.
If you link up, take a button for your blog!
Just copy and paste:
We can't wait to see what you all come up with!